Around this time three years ago, I planted a seed. At the time it was nothing more than a sketch and musing of my thoughts about a potentially epic little adventure. Actually when I started to talk to people about, more specifically the Charities I was aiming to support, the response I got was........
At the time I'll be honest I couldn't work out if that was affirmation that I was indeed crazy for thinking about something like this or it was a compliment! Lloydy as most will know is my little brother, he was killed in action in Afghanistan in 2011 and losing him altered my perspective on life. It became imperative for me that my days wouldn't be wasted and that in the process I would try and ensure that my brothers light never goes out.
The 'Plan' for The 100 Peaks Challenge quickly evolved and changed and evolved again. As will be obvious from the images, the original plan was to take the Challenge across to Ireland. However, it became politically sensitive due to the reasons for the Challenge in the first place and the Charities we were supporting. We were advised by the Home Office that 'we shouldn't go', which meant you're not going and if you do, you're on your own, if things go wrong.
When that call came it was a huge disappointment, because the idea of taking on the ride around the west coast and being in the hills on that beautiful Isle were a massive draw for me. We all know though that no plan ever survives first contact, so back to the drawing board we went and the new evolution was hatched!
18 months later that planning was executed (almost fully successfully), I'm not going to dwell on it here, I've already done that a million times over and there's a link to the 'basics' above, plus I've got to save some of it for the book!
What the planning of the Challenge did do though was open a whole new world to me and it's world that has become a massive part of my life. In October 2015 I stumbled across the application from The Ordnance Survey to become a #GetOutside Champion. I'll admit I don't know what made me apply at the time other than I thought it sounded something great to be part of. I'll be honest I also thought I'd send my application, there would be some giggling, it would be rolled up in to a ball and drop kicked in to the Solent!
To my astonishment it wasn't and I remember turning up on that first Champion Launch day back in 2016 and being completely awe struck and humbled. Two more launches since and I still feel the same way. The calibre of the Champions, the inspiration they emit and the energy from so many people who have a common goal, is nothing short of amazing. You see we're all just ordinary people, doing extraordinary things and that is something very special to be part of it, actually it's an honour and a privilege.
Having been given this opportunity, I now can't imagine this not being part of my life. Whilst I might not be an OS #GetOutside Champion for the rest of my life, I will always be championing a love for the outdoors and adventure and a healthy way of life. It's also important I feel to be an example to those around you and try to be the best version of you, that you can be, for you and for them! We're not here for long and we need to make the days count and fill our lives with as many memories as possible. The best version of you, starts with a happy you and it's very difficult to argue that being outdoors doesn't make you happy!
In the last two years I've learnt something incredible and that is with the humblest of ideas you can create something truly special. The #GetOutside programme and The 100 Peaks Challenge having certainly been that, and both have completely changed my life in so much as they've helped me grow massively, I've stepped so far out of my comfort zone I'm now in Narnia. For me this is the beginning of the journey, not the end, my love of and desire to get people outdoors isn't going to stop. It's part of me now! I think I have so much more to give and with Charlie growing up and with The 100 Peaks Challenge now done, I have so many projects I want to start and get involved with and again being part of this incredible programme will give me even more impetus that the pride of being associated with it brings.
I urge you all, find your passion, fuel it and Get Outside!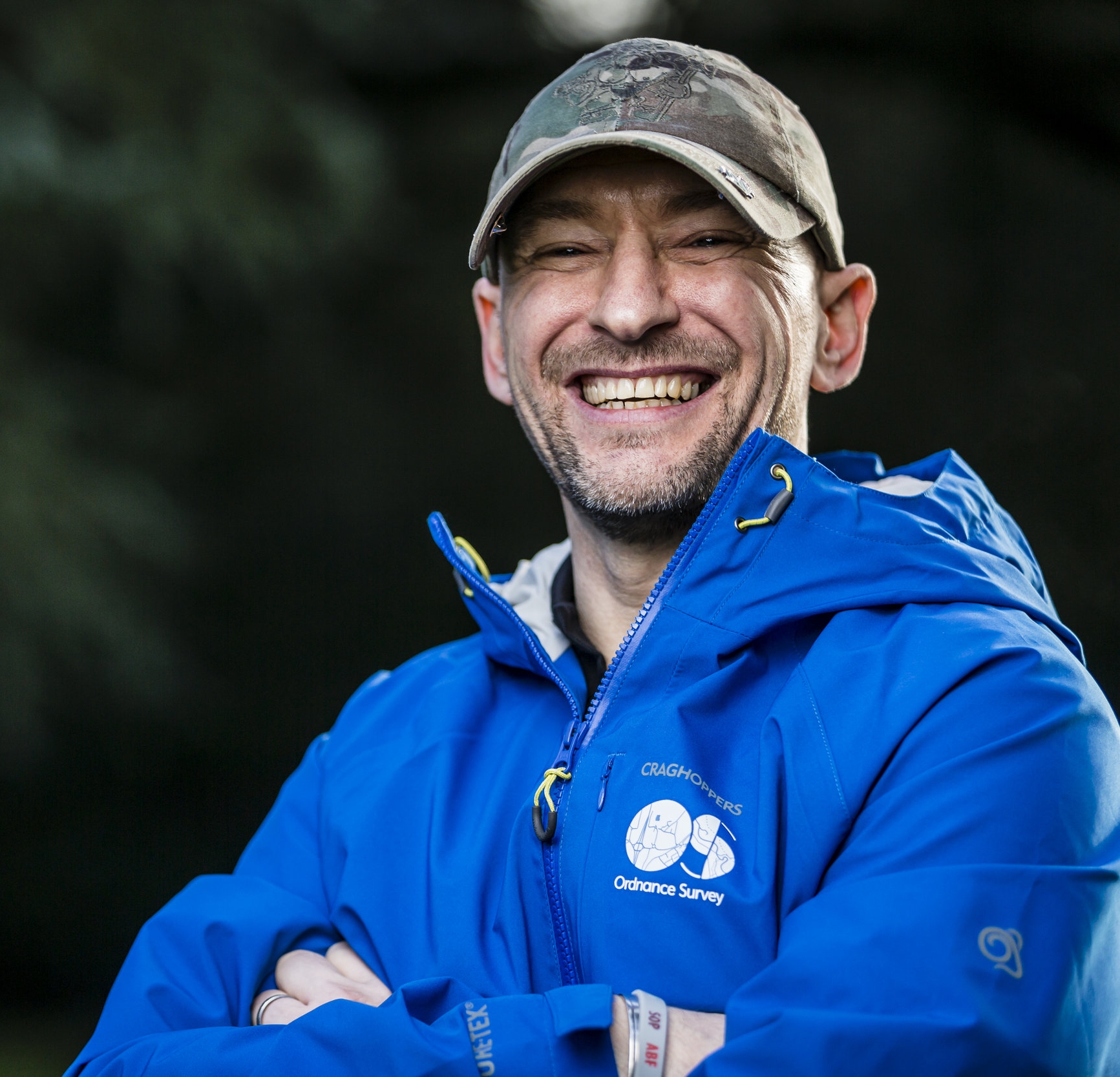 GetOutside Champion 2018/19